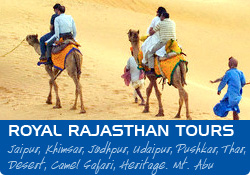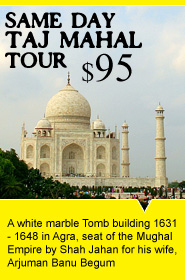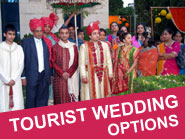 Northern India Holidays
Northern India covers the states of Jammu and Kashmir, Himachal Pradesh, Rajasthan.
View Packages
Southern India Holidays
South Indian Tours are quick to flaunt the best there is in sand and surf.
View Packages
Goa, India Holidays
Goa, a small enclave on the West Coast of India is one of the best holiday destinations.
View Packages
North East India Holidays
The place is popularly known as the Paradise of the East and people love to visit.
View Packages
Indo-Nepal Trip
Classic trip to India and Nepal will allow you to meet with two enigmatic nations at once.
View Packages
Tours to India : India is unique in its historical and cultural heritage. This is one of the most ancient civilizations around the world. Holidays to India attracts those who want to enjoy an unsurpassed beach vacation together with an incredibly rich cultural heritage, historical monuments, colorful traditions, spiritual enlightenment and more.The expansive opportunities India has for tourism and holiday for tourists is silver lined only with its magnificent beauty of its beaches, raw, untouched rural life and its fast paced, shopaholic and colorful urban cities. From the first step in india you will be spoilt for choice on where to go and what to do. Your every step in every direction will take you to numerous places full of diverse cultures and mesmerizing landscapes like beaches, hill stations, wildlife, monuments, temples, culture, nature, cuisine, historical places which will make your trip come alive with happiness and memories which will be cherished for a life time. With so many options which India offers, it is very important to choose a package which interests you in every way.Hence we present you a tour package will will fulfill all your senses with only the best of what India offers. The Golden Triangle Package which comprises three of the most popular cities in North india namely, Delhi - The capital of india, The city of Love - Agra which is home to the symbol of eternal love Taj Mahal and The pink city of Jaipur which has mesmerized lakhs of tourists from all over the world with its multifaceted culture, divine temples and old charm forts of the maharajas of India.