Bodhgaya Hotels (India)
Bodhgaya is one of the holiest cities for the Buddhists from all around the world. This is a small town situated in Bihar where Lord Buddha attained spiritual enlightenment and since then, it has become a popular tourist destination. Apart from Buddhists, it is also popular among the Hindu pilgrims. Mahabodhi Temble, Bodhi Tree and some other religious sites are major attractions of this city. Every year a large number of tourists and Buddhist as well as Hindu pilgrims visit this holy destination to get an experience of spiritual enlightenment which Buddha got here.

Many hotels have their operation in this city due to high value of destination in tourism sector. Keeping in mind this much significance of this city, many travel companies offers verities of accommodation options through the numerous Hotels in Bodhgaya to offer pilgrims and tourists a comfortable and enjoyable stay during their tour to Bodhgaya. Because it is a small city, so there are not any five star hotels, but similar luxury and comfort can be achieved through Deluxe Hotel in Bodhgaya and Luxury Hotels in Bodhgaya. During your holiday trip to Bodhgaya, you can choose hotel as per your need and budget. If you wish to get cozy accommodation with all the modern day's facilities during your stay in Bodhgaya then Hotel Bodhgaya Ashok, Royal Residency Hotel and Hotel Siddhartha International could be your selection. Optimum level of comfort, services and hospitality along with all the modern day's amenities can be achieved by making an overnight stay in these Deluxe Hotel in Bodhgaya and Luxury Hotels in Bodhgaya. All the Deluxe Hotel in Bodhgaya and Luxury Hotels in Bodhgaya are reasonably priced without compromising with quality and hospitality ethics.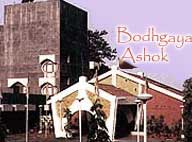 Hotel Bodhgaya Ashok


Location
Distt - Gaya, Bodhgaya, Bihar, 824 231

Area Bodhgaya

Double A/C 22, Double NON A/C 8, Double Total 30, Suites A/C 2, Suites Total 2, Total A/C Rooms 24, Total NON A/C Rooms 8, Total Rooms 32, Partially Airconditioned, 1, 1, Indian, Continental, Chinese, Room Service.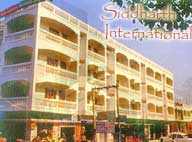 Hotel Siddhartha International


Location Station Road, Bodhgaya, Bihar, 823 002
8 kms. from Airport, 200 metres from Railway Station, 1 km. from Bus Stand.

Area Bodhgaya

Description Doctor on call, Laundry, Money Changer, Safe Deposit, Baby Sitting, Travel Desk Service.




All rights Reserved. Best Viewed at 1024 x 768 using Netscape or Internet Explorer version 5.0 or above.
Copyright ©2006-2007 CR License, LLC. All Right Reserved.
Terms of Use | Privacy Policy | Travel Agents