Patna Hotels (India)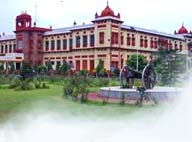 Maurya Hotel
Patna

Location Located in Gandhi Maidan, Railway, Bus stand and above all airport lie close to this property.
Area Near Airport
Discription Business And Leisure Hotel
Maurya Hotel in Patna is a venture of Bihar Hotel Limited. Featuring 80 guestrooms, 3 food joints, a number of conference and banquet halls and leisure activities, the hotel is a favorite base to luxury seeking travelers. An impeccable service and an attractive range of facilities along with the special brand of hospitality,
How to Reach Airport: 2KM., Railway Station: 2KM., Bus Station: 1KM.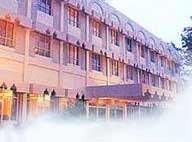 Patliputra Ashok
Patna

Location located at the heart of the city at the Beer Chand Patel Path in Patna.
Area City Center
Discription Business And Leisure Hotel
The rooms of the Hotel Patliputra Ashok in Patna are all comfortably designed to give a feel-at-home experience to the travelers. Mainly Indian and Continental dishes are served here to meet the need of all kinds of guests. Diwana Bar is the place for chilling out and having some finest qualities of wines. The guests can relax and refresh themselves in the bar.
How to Reach Airport: 6KM., Railway Station: 2.5KM., Bus Station: 2KM.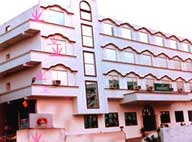 Hotel Royal Castle
Patna

Location strategic point in the city, situation of the Chanakya Hotel in Patna is ideal
Area City Center
Discription The Chanakya Hotel in Patna tries to keep the guest over everything else, and ensures that they have the most comfortable time when in the hotel, and sees that their needs are met to the best of their ability. The Hotel Amenities and Services of Chanakya Hotel in Patna is the most up-to-date, and provides the guests with all that they need. They include a lounge, a bar, room service, dry cleaning and laundry, restaurants, fitness and leisure facilities, business services and many more.
All rights Reserved. Best Viewed at 1024 x 768 using Netscape or Internet Explorer version 5.0 or above.
Copyright ©2006-2007 CR License, LLC. All Right Reserved.
Terms of Use | Privacy Policy | Travel Agents