Bangalore Hotels (India)
Being a capital city of Karnataka Bangalore is a great hub of IT industry and it houses many places of tourist attractions. Bangalore is today known as one of the leading business cities in India due to industries and commercial activities in the city. The city of Bangalore is also famous for its monuments and museums. Apart from its tourist and business attractions, some excursions around the city also entice tourists from all around the world. Every year heavy rush flows towards the city due to high importance of city. Keeping in mind to offer them a safe and cozy accommodation, Hotels in Bangalore, India offers verities of luxurious as well as cheap Five Star Hotels in Bangalore India.

These hotels in Bangalore India are ranging from Five Star Hotels, cheap Five Star Hotels, Four Star hotels, Three Star hotels to Budget Hotels in Bangalore. Some popular five star hotels in Bangalore are Hotel Windsor Manor Sheraton, Hotel Taj Residency and Hotel Taj West End whereas some popular cheap Five Star Hotels in Bangalore are Hotel Taj Gate Way and Comfort Inn Vijay Residency. The services, amenities, freedom, privacy and hospitability along with modern facilities offered by these hotels in Bangalore India are best suitable for corporate travelers, in-transit executives, leisure seekers and families. These cheap Five Star Hotels will pamper you with their royal treatments that definitely give you incredible and un-forgettable experience. Similarly, the services and the luxuries offered by five star hotels as well as cheap Five Star Hotels in Bangalore India are elegant in offering you the lifetime experience.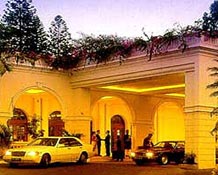 Hotel Taj West End


Location (Bangalore)
20 minutes from the airport

Discription 131 gracious rooms & 9 suites

How to Reach Race Course Road, Bangalore 560001, India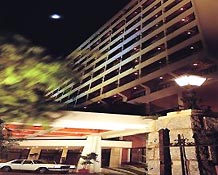 Hotel Taj Residency


Location (Bangalore)
10 minute drive from the airport

Discription 157 airy and spacious rooms & 5 special suites

How to Reach 41/3, Mahatama Gandhi Road, Bangalore 560001, India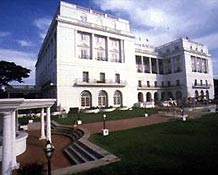 Hotel Windsor Manor Sheraton


Location (Bangalore)
10kms from the Airport & 5 kms from the down town

Discription 240 rooms & suites

How to Reach 25 Sankey Road, Bangalore 560052





Hotel Taj Gate Way

Location (Bangalore)
8 Kms from the airport & railway station
Discription 98 elegant rooms & 2 room suites
How to Reach NO.66, Residency Road, Bangalore 560025, India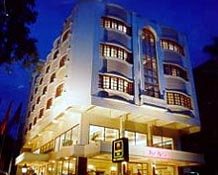 Comfort Inn Vijay Residency


Location (Bangalore)
5 kms. from Bangalore Airport

Discription 47 A.C. rooms & suites

How to Reach 18, Third Main Road, Gandhinagar, Bangalore-560009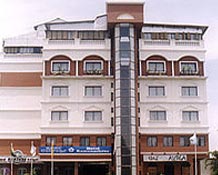 Hotel Ramanashree



Location (Bangalore)
9 kms from Bangalore Airport

Discription 63 double bed rooms, 4 suites & 1 deluxe suite

How to Reach 16, Rajaram Mohan Roy Road, Bangalore -560025
All rights Reserved. Best Viewed at 1024 x 768 using Netscape or Internet Explorer version 5.0 or above.
Copyright ©2006-2007 CR License, LLC. All Right Reserved.
Terms of Use | Privacy Policy | Travel Agents